Safe Driving Tips for Seniors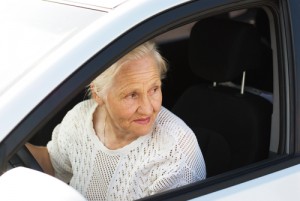 No longer capable of safe driving? Take away the keys?? This is a sensitive topic for caregivers.
Caregiver – Have you been noting some signs, either hard or soft, that safe driving is a thing of the past and that your loved one is no longer 'fit to drive'? Most of us are reluctant to broach this sensitive topic. Surrendering the keys may signal a loss of independence, a loss of dignity and a loss of mobility and loss of ability to maintain social contact. Our reluctance to confront the topic is indeed understandable, but it appears that taking an early proactive role in addressing this topic may make the transition to driving termination more acceptable.
Remember, our goal is safe driving. What are the facts about elderly drivers?
The hard facts are however, according to the 2007 data from the National Highway Traffic Safety Administration, that in 2007, older people accounted for 14 percent of all traffic fatalities and 19 percent of all pedestrian fatalities. Simply put, they are more likely to die or suffer injuries as a result of car crashes over the age of 70. Crash rates increase sharply over age 80. State laws vary as states are concerned about discrimination in licensing solely on the basis of age. The dilemma mounts on determining how to single out 'at risk 'senior riversy drivers without imposing on elderly rights. There is mounting concern about what to do, especially when high profile crashes reach the public awareness – the 93 year old that mistakenly presses the gas instead of the brakes and plows into a crowd.
While lawmakers debate what to do, what can we as caregivers do to protect our loved ones as well as the public? We found some websites which offered helpful suggestions on safe driving.
Our most comprehensive site, the National Traffic Highway Safety Administration, also offers a free online brochure about aging gracefully and safe driving. Other excellent sites include:
www.aarp.org
www.aaafoundation.org/
www.nsc.org/ (National Safety Council)
These websites include checklists and videos on what signs to look for that suggest your loved one is no longer 'fit to drive'.
They also include sensitive ways of broaching the subject. Some sites suggested having a third party actually discuss the matter with your loved one – a family lawyer or banker, who may appear more objective. Some suggest involving your loved one in the discussion and focusing not age, but on functional capacity.
Abrupt termination of driving privileges may not be the only option. Check local resources for information about driver education or retraining. Depending on the functional capacity of your loved one, you may find adaptive equipment that may still make safe driving possible. Check this link from the National Safety Traffic Administration. Adapting Motor Vehicles for Persons with disabilities…
That National Highway Traffic Safety Administration assess the unique needs of several medical conditions, including Parkinsons, Strokes, Arthritis, Alzheimer's, Cataracts, Glaucoma, Diabetes, Seizures, and Driving when taking Medications. Please take the time to review this site. Consider checking with your local medical board about specific medical questions relating to safe driving.
The sites we reviewed uniformly suggested that caregivers research affordable, alternate means of transportation. These may include a car service, paratransit, access a ride, bus, or subway. Check with local senior centers, community centers and volunteer organizations about transportation options.
This site at seniordrivers.org discusses safety among senior drivers, alternative methods of transportation and has a self test that you can give them to help assess driving skills
This web site at agenet.com discusses when keys should be surrendered, and has a published checklist to asses the problem as well as options to consider before taking the keys away.
itn America is a website describing private transportation for seniors using automobiles driven by paid and volunteer drivers, available 24/7. The program is not universally accessible, but links are provided to check for availability near you.
This website , senior drivers.org provides information for senior drivers, information about license plates and practices and fitness to drive, alternate transportation. You can get specific information according to state. More information…
This site at senior health.gov features a National Institute of Health short video about the older driver entitled "How Long Should Driving Continue" and when it may be necessary to terminate driving privileges. More information… If you have a few minutes, read this short article from the Chicago Tribune which we found concise and informative. It also includes a checklist from the AARP on when it is time for your loved one to surrender the keys.
Good luck in your efforts.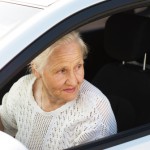 _____________________________________________________________________________________________________________________
Featured Products