Tips on Caring for a Diabetic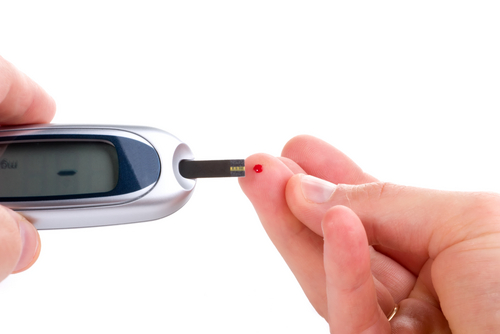 Diabetes is a chronic disease with potentially deadly complications. Caregivers of these individuals are often asking for tips on caring for a diabetic. Managing the disease mandates lifestyle changes in diet, exercise, and stress control. Careful monitoring of blood sugar, meticulous attention to care of 'minor' infections, and medication compliance is obligatory. However, even strict compliance with the medical care plan, does not guarantee satisfactory diabetes control. Elderly patients with diabetes usually have other, equally serious coexisting conditions such as heart disease, hypertension and kidney disease. Without a doubt, the situation can easily become overwhelming.
Caregiver administrator, what can you do?
First, use our time tested strategy for all care net connection caregivers – learn the disease. The first in our series of tips on caring for a diabetic is to Learn the basics about Hemoglobin A1c and what it means. Learn about what type of blood sugar medicine your loved one takes and how long the medicine lasts in the body. Learnhow to recognize signs of low blood sugar and what to do in a hypoglycemic emergency. Learn how to prepare a healthy meal and healthy snacks, and learn about appropriate exercise programs for your loved one.
There is a vast about of information about diabetes on line and much of it is free. The US government has detailed websites dealing with
diabetes. Take a look at the list we compiled which are tailored to individuals care for a diabetic.
We would like to start with the tips on caring for a diabetic offered at the National Institute of Health which summarizes what we as caregivers can do when our loved one has diabetes.
The Center for Disease Control has provided a fact sheet with specifics on financial coverage for diabetes expenses.
National Diabetes Information Clearinghouse is a comprehensive site. Read more… Note: entire section devoted to preventive measures for the myriad complications of diabetes including visual loss, kidney failure and nerve damage. More information…
The National Institute of Health has provided a video which, in a conversational tone, describes the impact of diabetes on those living with the disease. It describes efforts made to manage the disease.
National Center for Chronic Disease Prevention and Health Promotion is an extensive site dealing with all aspects of diabetes, including exercise. This site offers valuable tips on caring for a diabetic. The address is cdc.gov/diabetes. More information.
NutritionMeal planning and nutritional information for those caregivers providing meals for those with diabetes. One can order bilingual recipe book for those with diabetes . More information… Caregivers have you checked out the large selection of diabetes cookbooks which offer a full selection of recipes for nutritional menu planning.
Very thorough and specific instructions on disaster preparedness for the diabetic, including checklists. More information… ***A must read – has free download –
The American Heart Association has a free download of a chart that you can you use to keep track of glucose levels. That National Institute also has a template for a daily diabetes record which you can print.
In addition to services, we found a full selection of affordable products for those caring for a diabetic. Products include a full range of diabetic supplies – including lancets, glucometers, sugar substitutes, diabetic supply organizers, test strips, diabetes supply carrying cases, wipes, glucometer batteries, pill organizers, sharps containers and more.
For more details…
Support groups are essential. The best source of information about local support groups would be the hospital or medical group that provides care for your loved one. Working within a group setting and sharing stories and encouragement, may make the process of living with diabetes and caring for a diabetic less daunting task.
Medications

Oral
Actos  ***FDA alert
Insulins 
This chronic condition occurs when the body does not make or use insulin well, resulting in high levels of blood glucose in the body. If left untreated, complications from diabetes can range from nausea and fatigue to numbness in the extremities, coma and death.
Featured Products