Tips on Choosing Walk in Tubs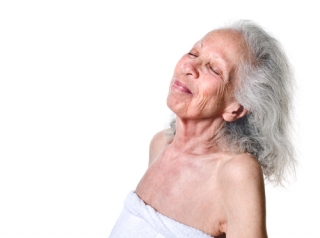 Caregivers, there are solutions for those whose loved ones prefer leisurely soaks in the tub as opposed to bathing in the shower. Walk in and walk out tubs may be a practical solution for those we care for who are elderly or disabled. These tubs reduce caregiver strain from lifting your loved one in and out of a conventional tub. In addition, your loved one does not have to step over the rim of a traditional tub, especially when muscle weakness, arthritis or balance problems may make such a maneuver especially unsafe. Here are some caregiver tips on choosing walk in tubs.
When you are comparing and choosing walk in tubs, consider these features:
· Contoured seats
· Safety bars
· Slip resistant floor
· Therapeutic jets
· Leak proof seal around the doors
· Wall mounted hand held shower heads
· Outward vs. inward swinging doors.
· Outward swinging door allow quick egress during emergency and have seals which prevent leaks.
· Inward swinging doors are kept closed by the water pressure as the tub fills or in other words, are self sealing. This type of door also allows you to have more usable space in the bathroom for other fixtures.
· Number of drains – Two drains on the bottom of the bath unit (dual drain system) expedite drainage and to serve as a backup in case one drain malfunctions and your loved one is trapped in the bath.
· An adequate size tap should be provided to have a quick fill time so that your loved one can start bathing quickly. Know the 'fill time' for the bath tub that you purchase.
This video tutorial describes many of the features to consider when choosing a walk in tub.
_____________________________________________________________________________________________________________________
Featured Products
American Standard 2651.110.SLL – 26" Walk-In Bath Tub with Left Hand Drain

$5,671.00 $3,742.29

American Standard 26" Walk-In Bath Tub with Left Hand DrainDim… [Read more]

26.5 x 52 Walk-In Whirlpool Bath Tub – Finish/Side: Biscuit Finish, Left Side Drain

$4,971.61

XCX1185: Features: -Walk-in door-Recirculating water heater-Delta r… [Read more]

30.5 x 52 Walk-In Air Massage Bath Tub – Finish/Side: Biscuit Finish, Right Side Drain

$5,027.91

XCX1190: Features: -Walk-in door-Recirculating water heater-Delta r… [Read more]

Walk-in Bath Tub, AMERICAN MADE, Non-Leak, M2653 Standard Soaker System With Optional Fast Drain

$2,920.00

To view additional information, pictures and specifications click h… [Read more]